Cirrus 0.2T
Based on the technology developed at the National Research Council of Canada, Institute for Biodiagnostics MRI-TECH has constructed a low-field high performance Magnetic Resonance Imaging system, Cirrus 0.2T.
The system embodies all of the latest MR-related technology innovations providing high quality images at the low field. It is the new generation of MR scanners; easy to operate and maintain while remaining affordable and easily accessible. Its open configuration (4-post open magnet and large 42cm vertical working) allows for flexible positioning from four directions. This configuration is ideal for applications that require easy access and good visibility of the subject.
The company obtained FDA approval for human applications of the system in April 2009. See also 510(k) Summary.
Cirrus 0.2T - for all your needs:
Low costs
Low maintenance
High quality
Open geometry
Imaging of all body parts
Remote diagnosis
Flexible patient positioning
All imaging techniques
Patient friendly
Easy to operate
Easy to install
Minimum site requirements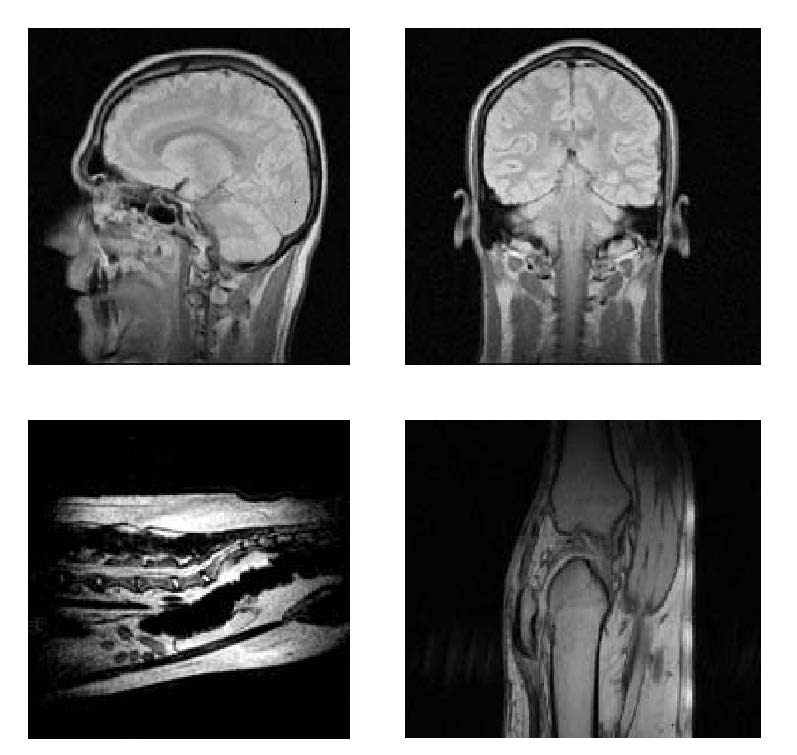 Cirrus 0.2T allows MR imaging of all body parts.